Cheshire, Wallingford To Honor Veterans On Sunday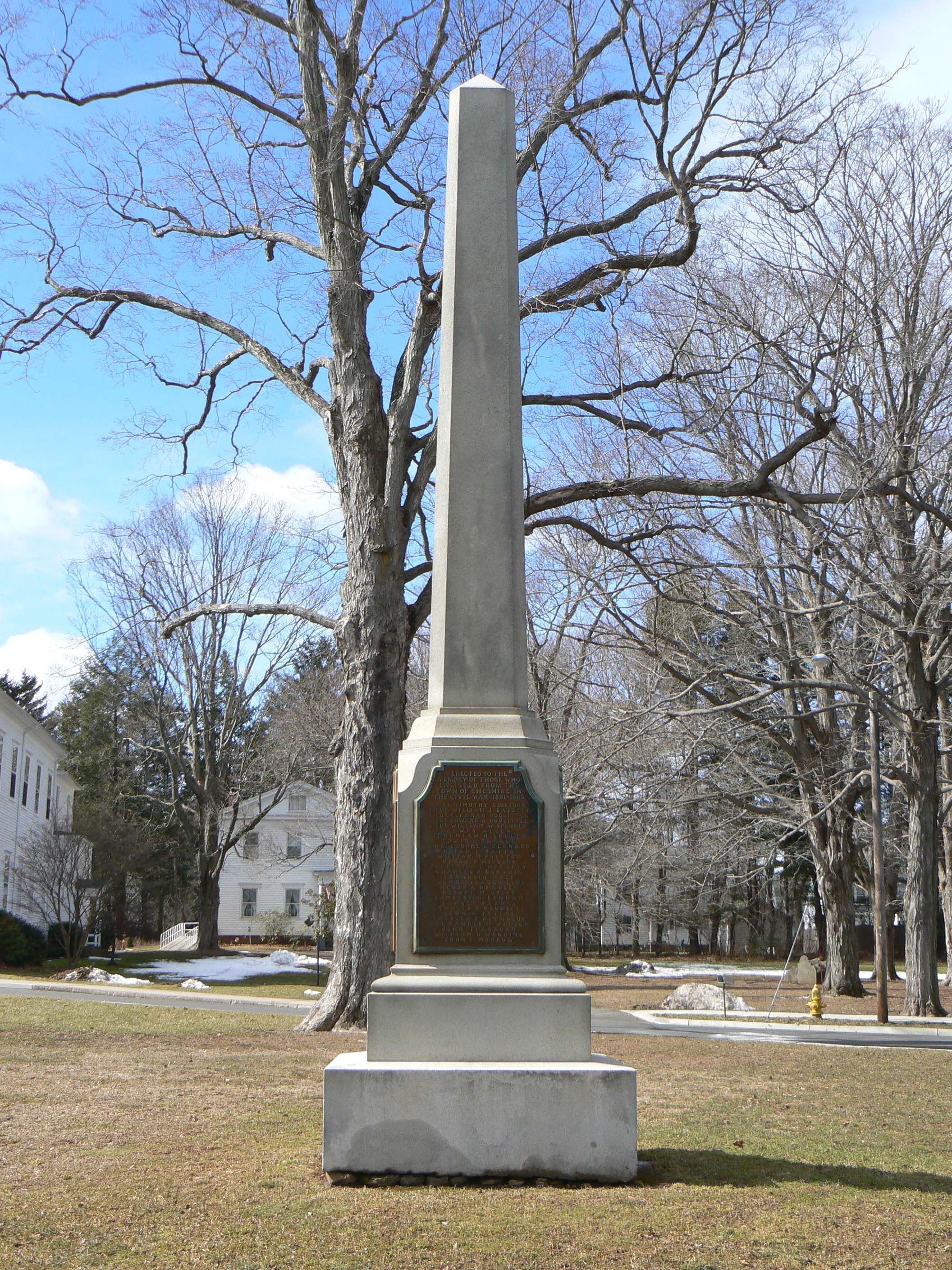 Take some time Sunday to stop and honor our fellow Americans, past and present, who have served in this country's Armed Services.

The Veterans Day ceremony in Wallingford will be held on the Parade Grounds, next to Town Hall, starting at 11 a.m.
Before heading to the ceremony, you may want to head over to an all-you-can-eat breakfast at the Wallingford Elks Lodge, located at 148 South Main St., from 8:30 to 11 a.m. Veterans eat free after showing the proper military identification.
Cheshire's Veterans day ceremony will be held at the First Congregational Church, which is adjacent to the Town Green (where the town's Civil War monument, shown at left, is located), at 3 p.m.
The ceremony will feature a choral piece from "Letter from Italy," an original musical composition based on the life of a U.S. Army doctor who struggled to keep his life and family together after serving in World War II. Choirs from the First Congregational Church, St. Peter's Episcopal Church and United Methodist Church, as well as the Cheshire High School VIP Chorus, will participate in the ceremony.
The ceremony will also feature remarks by a chaplain from the Veterans Administration Hospital in West Haven, who will talk about veterans' needs and what they face upon returning home from combat.
Labels: Cheshire, Cheshire High School, Cheshire United Methodist Church, First Congregational Church, St. Peter's Episcopal Church, Wallingford, Wallingford Elks